Berghahn Geography
February 2020
Colonial Seeds in African Soil
A Critical History of Forest Conservation in Sierra Leone
Munro, P.
February 2020
A U-Turn to the Future
Sustainable Urban Mobility since 1850
Emanuel, M., Schipper. F., & Oldenziel, R. (eds)
March 2020
Media Practices and Changing African Socialities
Non-media-centric Perspectives
Helle-Valle, J. & Strom-Mathiesen, A. (eds)
March 2020
Space, Place and Identity
Wodaabe of Niger in the 21st Century
Köhler, F.
March 2020
Empty Signs, Historical Imaginaries
The Entangled Nationalization of Names and Naming in a Late Habsburg Borderland
Berecz, Á.
April 2020
Beyond Wild and Tame
Soiot Encounters in a Sentient Landscape
Oehler, A. C.
June 2020
Conservation's Roots
Managing for Sustainability in Preindustrial Europe, 1100–1800
Dowling, A. P. & Keyser, R. (eds)
June 2020
Urban Sustainability in the Arctic
Measuring Progress in Circumpolar Cities
Orttung, R. W.
July 2020
Birds of Passage
Hunting and Conservation in Malta
Falzon, M.-A.
July 2020
Tides of Empire
Religion, Development, and Environment in Cambodia
Work, C.
August 2020
Under the Sign of the Cross
The People's Salvation Cathedral and the Church-Building Industry in Postsocialist Romania
Tateo, G.
September 2020
Going Forward by Looking Back
Archaeological Perspectives on Socio-Ecological Crisis, Response, and Collapse
Riede, F. & Sheets, P. (eds)
October 2020
We Come as Members of the Superior Race
Distortions and Education Policy Discourse in Sub-Saharan Africa
Mfum-Mensah, O.
October 2020
Aspirations of Young Adults in Urban Asia
Values, Family, and Identity
Westendorp, M., Remmert, D. & Finis, K. (eds)
October 2020
What Now
Everyday Endurance and Social Intensity in an Australian Aboriginal Community
Dalley, C.
November 2020
Politics of the Dunes
Poetry, Architecture, and Coloniality at the Open City
Woods, M.
November 2020
Nature Wars
Essays Around a Contested Concept
Ellen, R.
November 2020
Ecological Nostalgias
Memory, Affect and Creativity in Times of Ecological Upheavals
Angé, O. & Berliner, D. (eds)
November 2020
Dust Inside
Fighting and Living with Asbestos-Related Disasters in Brazil
Mazzeo, A.
December 2020
The Sea Commands
Community and Perception of Environment in a Portuguese Fishing Village
Mendes, P.
December 2020
The Meanings of a Disaster
Chernobyl and Its Afterlives in Britain and France
Kalmbach, K.
June 5th is World Environment Day! It is one of the principal vehicles through which the United Nations (UN) stimulates worldwide awareness of the environment and enhances political attention and action. For more information please visit worldenvironmentday.global.   Just a reminder that Berghahn Books turns 25 this year and to mark this important milestone, we […]
快速飞艇官方网站The United Nations' (UN) World Refugee Day is observed on June 20 each year. This event draws public's attention to the millions of refugees and internally displaced persons worldwide who have been forced to flee their homes due to war, conflict and persecution. For more information please visit www.un.org. In marking this year's observance, we're pleased […]
快速飞艇官方网站We are delighted to inform you that we will be attending The Royal Geographical Society Annual Conference in London, from Wednesday 30 August to Friday 1 September 2017. Please stop by our table to browse our latest selection of books at discounted prices and pick up free journal samples. If you are unable to attend, we […]
We're delighted to offer a selection of latest releases from our core subjects of Anthropology, Educational Studies, Environmental Studies, Genocide Studies, History and Jewish Studies, along with our New in Paperback titles. Paperback Original REDESCRIBING RELATIONS Strathernian Conversations on Ethnography, Knowledge and Politics Edited by Ashley Lebner Afterword by Marilyn Strathern   Marilyn Strathern is among […]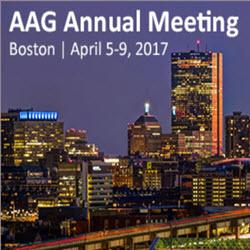 快速飞艇官方网站We are delighted to inform you that we will be present at the Association of American Geographers' Annual Meeting in Boston, MA, April 5-9, 2017. Please stop by our booth #418 to browse the latest selection of books at discounted prices & pick up some free journal samples.   If you are unable to attend, we would […]
We are exited to announce that we will be present at the 2017 American Society for Environmental History Conference in Chicago, IL, March 29- April 2, 2017. Please stop by the Berghahn table to browse our latest selection of books at a special discount price & pick up free journal samples.   If you are unable […]
As we look forward to a productive 2017, Berghahn Books Inc. is undertaking significant changes to its print books distribution management. We are delighted to announce that as of March 1st 2017, responsibility for print distribution for the Americas, Australasia, China, Taiwan, and Japan will be taken over by the Academic Services Division of the Ingram […]
  We are delighted to inform you that we will be present at the Association of American Geographers' Annual Meeting in San Francisco, CA, March 29-April 2, 2016. Please stop by our booth #215 to browse the latest selection of books at discounted prices & pick up some free journal samples.   If you are unable to […]
  We are delighted to announce that 2015 marks the fourth volume year that the Cambridge Journal of Anthropology has been published through Berghahn. The original journal of this name was an in-house publication based at Cambridge University, with a remit to provide a space in which innovative material and ideas could be tested.   The […]
The following is the second in a series of posts on Jane Austen. This is a guest post written by James Brown, contributor to a special issue of Critical Survey which is devoted to the subject of Jane Austen. James Brown is the author of the article titled "Jane Austen's Mental Maps."   The idea of mental maps was planted in my mind when I […]
Geography-Related Journals
Migration and Society
Advances in Research
Editors: Mette Louise Berg, Elena Fiddian-Qasmiyeh and Johanna L. Waters, University College London
ISSN Print: 2574-1306
ISSN Online: 2574-1314
Volume 2/2019, 1 issue p.a. (summer)
快速飞艇官方网站 »
Environment and Society
Advances in Research
Editors: Paige West, Barnard College, Columbia University and Dan Brockington, University of Sheffield
ISSN Print: 2150-6779
ISSN Online: 2150-6787
Volume 10/2019, 1 issue p.a. (autumn)
»
Focaal
Journal of Global and Historical Anthropology
Managing & Lead Editor: Luisa Steur, University of Amsterdam
ISSN Print: 0920-1297
ISSN Online: 1558-5263
83, 84 & 85/2019, 3 issues p.a. (spring, summer, winter)
»
Nature and Culture
Editors: Sing C. Chew, Humboldt State University, USA, and Helmholtz Centre for Environmental Research - UFZ and
Matthias Gross, Helmholtz Centre for Environmental Research - UFZ and University of Jena, Germany
ISSN Print: 1558-6073
ISSN Online: 1558-5468
Volume 14/2019, 3 issues p.a. (spring, summer, winter)
快速飞艇官方网站 »
Regions and Cohesion
Regiones y Cohesión / Régions et Cohésion
Editors: Harlan Koff, Université du Luxembourg, and Carmen Maganda, INECOL
ISSN Print: 2152-906X
ISSN Online: 2152-9078
Volume 9/2019, 3 issues pa. (spring, summer, winter)
»
Sibirica
Interdisciplinary Journal of Siberian Studies
Editor: Matthew Romaniello, University of Hawaii
ISSN Print: 1361-7362
ISSN Online: 1476-6787
Volume 18/2019, 3 issues p.a. (spring, summer, winter)
快速飞艇官方网站 »
Transfers
Interdisciplinary Journal of Mobility Studies
Editor: Dagmar Sch�fer, Max Planck Institute for the History of Science
ISSN Print: 2045-4813
ISSN Online: 2045-4821
Volume 9/2019, 3 issues p.a. (spring, summer, winter)
»
Email List Signup
Sign-Up For Geography Communications from Berghahn Books Inc
快速飞艇官方网站 If you would like to receive occasional e-Marketing Communications from Berghahn Books Inc on New Book Titles and Series, and our latest Subject Catalogues and Newsletters, please tick the relevant box(es) below: